Artist
Josu Hernaiz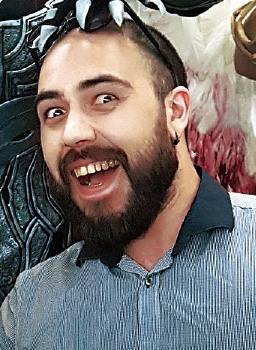 HP
http://josuoh.cl/

Josu Hernaiz is a freelance illustrator based in Chile. As a player and as an art consumer,
Josu have been involved on the game of MTG since early age, finally starting working with them in 2014.
Artwise I like Niblis of frost. and taking into account the dynamics of the card I like Thrasios, Triton Hero.
Fovirute card overall: Volrath the Fallen.
Lius Lasahido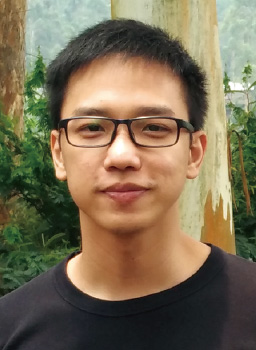 HP
https://www.artstation.com/artist/lasahido

Lius Lasahido is a digital artist from Jakarta, Indonesia, working as an illustrator.
He has worked for several game and trading card game companies.
His love for art is clearly shown in his works. The texture and lighting effects adds an extra beauty to his illustration.
Lius is a new artist for Magic The Gathering and currently have few amazing art across all new Magic set.
My favorite cards I have made so far are these two: (Noxious Gearhulk and Liberating Combustion)
Schedule

About the Artist Booth
Participation to the "AUTOGRAPH SESSION" is free.
As for the "AUTOGRAPH SESSION", up to 20 autographs you can give. First 4 autographs are free, and participants pay 100 yen per each after that.
Participants will line up for the AUTOGRAPH SESSION in order of arrival, from 10 o'clock on Friday, and from 16 o'clock on Friday to Sunday.
Please note that the signing event will end as soon as it reaches its time limit.
There is a charge for ALTER ART SESSION.
During a "ALTER ART SESSION" in addition to signatures, fans can request sketches, art alters, etc., subject to the artists' charges.
The order is chosen by lot among those who buy the ticket on the day.
Tickets are sold at the entrance for the Artist Booth from 8 o'clock on Saturday, and from 12 o'clock on Friday to Sanday.
A ticket is 2000 Yen, and 15 tickets are sold per each SESSION.
10 minutes MEETING is available for ONE ticket.
In case there are too many participants, those who are chosen by lot can buy tickets.
Sales proceeds of these tickets are used for supporting artists.
Prints, art alters, simple sketches, artist proofs, etc. availability and conditions will vary by artist and be subject to change at any time on the day.
Special notes
·Please be aware that the artist timetables are subject to change at any time without notice.
·Please line up as instructed by staff at specified locations.
·Signing event participation will be refused to those who do not follow staff instructions.
·Those found to be acting contrary to these notes or to staff instructions may be asked to cease participation in the event and exit immediately.
·Unauthorized usage of cameras, video cameras, camera-equipped phones, photography, video capture, etc. is prohibited during the signing event.
·Please note that for the sake of everyone's safety, there is the unavoidable possibility that these notes may change on account of heavy congestion at the venue.
·Please be aware that the event may be canceled or changed without notice due to natural disaster, emergent difficulties, or artist's personal circumstances.